POS Terminals
POS (Point Of Sale) system is a combination of software and hardware, designed to manage sales. It's a maximaly compact and effective system. In most cases, POS terminal is a computer with a touch-screen connected with cash register.
POS terminals are often misidentified as the touchscreen monitors. Therefore, let's define what each does mean; Touchscreen monitor is a simple screen, which does work by touching it with finger. It needs a PC to be connected with it. As for POS terminal, it's a combination of touch monitor and computer, in other words - a combination of them. Now we're going to introduce you several well-known POS terminals:
FIRICH ENTERPRISES CO (AKA FEC) is a popular manufacturer of POS terminals, such as: Gladius Smart, Glaive D, Retail Smart, MegaPOS Lite. Their specifications do not significantly differ from each other.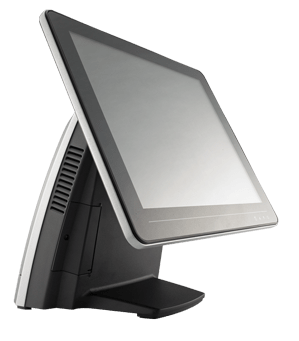 for example, AerPOS has 1.8 GHz Intel processor. RAM is 1GB by default, but upgradable to 4GB. It has 90W power supply. AerPOS uses built-in Intel Graphics Card and internal speakers. The price exceeds 1000 USD. Besides, FEC does also produce touchscreen monitors.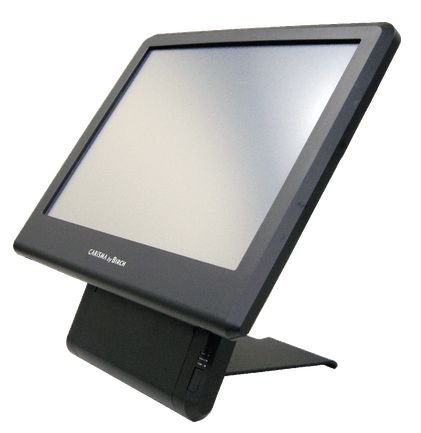 Birch does also produce touchscreen monitors and POS terminals. They are as widespread as the production of FEC. CARISMA is the popular POS terminal made by Birch. It's specifications are like this: Processor - Intel Atom Dual Core 1.8Ghz, power supply 12V 6.67A 80W, hard drive 500GB. It also includes Wi-Fi, MSR card reader and VDF customer display. And the price starts from 1400 USD.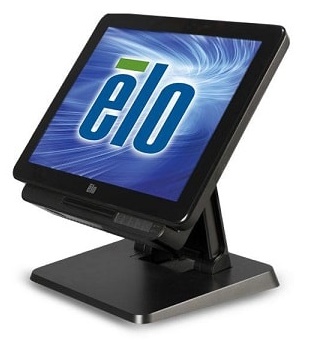 One more famous manufacturer is Elo Touch Solutions. Their models X15, X17 and X20 have similar properties, but different screen sizes. Processor - Intel 2.41 GHz Celeron Quad-Core, graphics card - built-in Intel HD Graphics, RAM - 2GB (up to 16GB), hard disk - 320GB, power supply - 134W.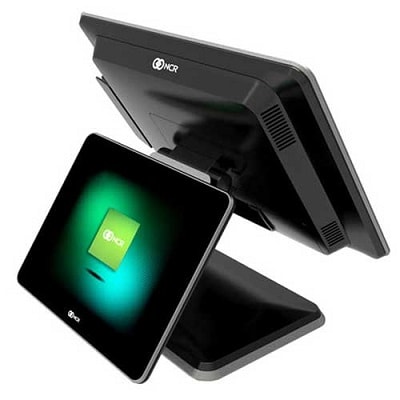 NCR (National Cash Register) Corporation is an American company also producing POS terminals and touchscreen monitors. One of their newly featured products is NCR XR7 with modern design and dual monitor. As the company announced, after more than 130 years in retail, they are proud to have reinvented the POS. NCR XR7 properties are: Processor - Intel Core i3 – 4330T, i5-4570T or Intel Celeron, motherboard - Intel Q87 Express chipset, RAM - 4GB (up to 16GB), hard drive - 80 or 120GB SSD or 500GB HDD. NCR XR7 costs about 1700 USD.
This is a very small list of widespread POS terminals. Although, it's hard for small business (cafe, bar, fast-food, market etc.) holders to buy those above mentioned devices. It's a lap of luxury and it can't lead business to success. Moreover, most of the POS terminals have worse specifications than usual PC does. To help you to make decision, let's compare POS system to "PC + Monitor" (or "PC + touchscreen monitor") system.
Pros of POS:
Compact, occupies less space.
Comfortable for work.
Visually effective for customers. They feel like company takes care for their comfort.
Cons of POS:
It's expensive (from 900 USD and more).
Usualy, it's hard to find/install it's drivers.
Most of them have worse specs than todays smartphones.
It's hard to find a person (in Georgia) able to repair POS terminals. Maybe because of their non-standard (compact) parts and it's hard to find them here. Importing POS parts includes it's difficulties.
Not reccomended to use it as server, because it can endure less loads.
Pros of "PC + Monitor":
Cheaper (about 900-100 GEL. In case of touch monitor made here, about 1200 GEL).
Can be used for single/multiprinter system, because it endures more loads.
Has better specs.
Easy to find/install it's drivers.
Easy to repair it, because it has standard parts and can be easily found in Georgia.
As a rule, resolution of POS screen is smaller than usual monitors.
Cons of "PC + Monitor":
Non-compact, occupies two times as much space.
Less effective to impress customers (although, PC case is usualy placed under the table, therefore it doesn't affect customer's impression since it's hidden).
Probably, less comfortable to use than POS terminal.
We hope, that this article helped you to choose suitable hardware, while taking into consideration capabilities of your company.