Event Management Software
his is a software dedicated to banquets. The software will help you to manage banquets. It can be used to:
Calculate total cost of a banquet.
Manipulate with extra charges.
Export/print product list for the selected menu.
Export selected menu into Excel (for customers).
Calculate total price per one person.
Calculate minimal costs.
The software gets the information (menu, product list) from Suphra, meaning that it's not a separate program. It's working alongside Suphra.
HOW DOES IT WORK?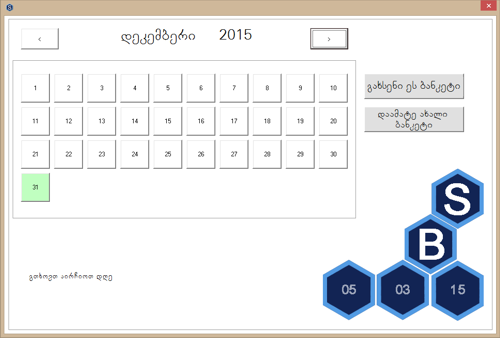 At start up we see calendar showing active banquets in green color. To see a short info about the active banquets, we'll need to click green buttons. For the detailed information click "Open this banquet". In order to add a new banquet we need to select desired date in calendar and then click "Add new banquet" button. Then we can choose desired menu and specify the number of the guests.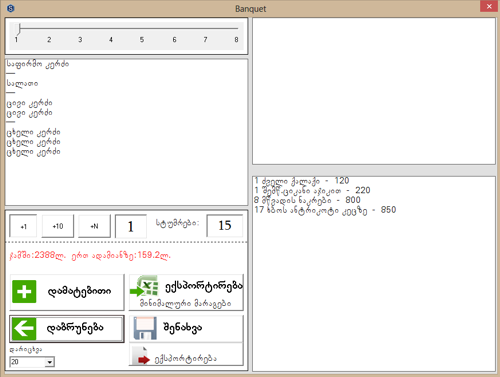 We can enter the information about the customer by clicking the button "Additional". From the same window we can export current banquet to Excel. As for saving a banquet - you are able to save it as a file (just like in MS Word). Suphra Banquet has it's own extention (.sbxml) which means, that you can open desired banquet file by double click.