Computers
Functionality of any software depends on quality of the computer. Especially when it comes to restaurants and supermarkets, where a lot depends on the computer and it gets far more loaded than usual home PC. A restaurant computer does work continuously during hours, that's why is it neccessary to carefuly choose it's parts, because their quality means the computer will work fast and safe.
According to our experience, we suggest you properties of optimal PC: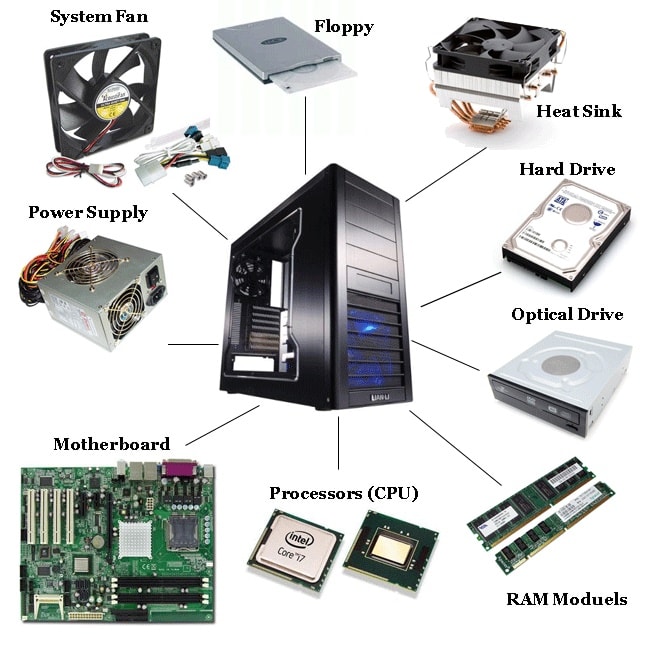 Motherboard: Asus (e.g. H81M-K, H61M-K etc.).
Chipset: Intel Chipset.
Proccessor (for server): Dual core from 3.00GHz.
Proccessor (for terminal): Celeron, Dual core from 1.80GHz.
RAM (for server): min 2.00GB, (4GB is recomended). Manufacturers: Kingston, Transcend, ADATA, A-Team.
RAM (for terminal): min 512MB (2GB is recomended). Manufacturers: the same as above.
Power Supply (for server): min 500w.
Power Supply (for terminal): min 300w.
CPU Cooler: Deep Cool Theta 31PWM or any of this series.
Graphics Adapter: The built-in adapter is absolutely enough. But in case of dual monitor system we use aditional adapter (e.g. GeForce N210).
Hard Drive: 40GB is enough but usualy there are minimum 320, 0r 500GB drives. Brands: the best one is SeaGate, but also can be used Western Digital, Samsung, Toshiba.
As for monitors, brand is not crucial here. You can use Samsung, Philips, Sony etc. It's neccessary a monitor resolution to be min 1366x768 (pixels). You can choose mouse and keyboard in your taste. You can also buy CD-ROM, if it's neccessary.
These are minimal requirements. When a restaurant needs an new computer we suggest them optimal features, which costs less than somthing like supercomputer and it's stunning features, which is useless for the restaurant software. Although you can buy or use your own PC that has better specifications then we suggested above. It's up to you.
Of course, it doesn't mean that a PC with different specifications can't be used for work. It means that, it might be less reliable and safe.