Digital menu: alternative to printed menu
Published:
02.06.2020
Due to the situation (COVID-19) in the country, we offer our customers digital menu service.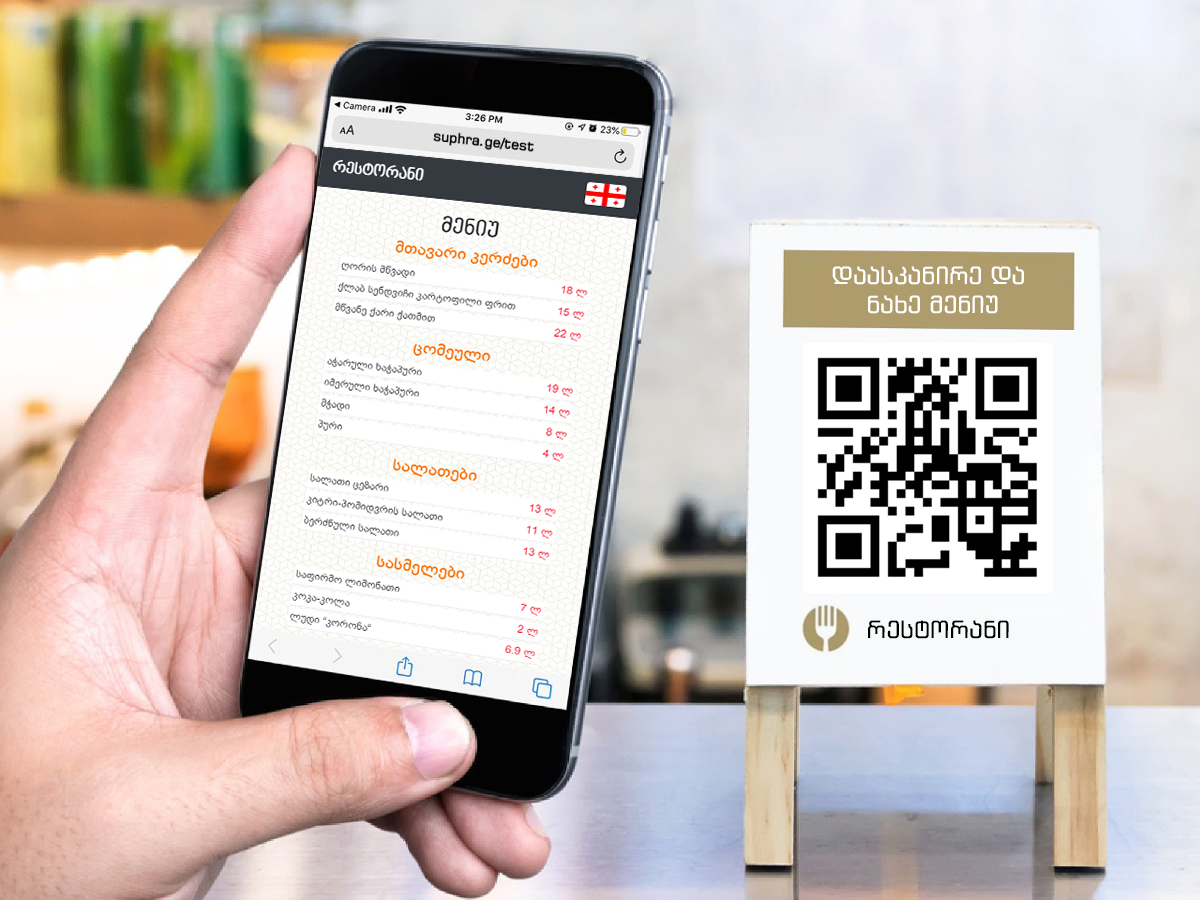 We can upload your menu on our website so your customers can access it using their devices.
We can provide you with QR stickers that can be placed anywhere in restaurant.
Customers will be able to scan the code using their smartphones (tablets etc.) and access the menu in seconds. Using such a menu is extremely simple, cheap and widespread around the world.
Once you have your menu uploaded online, there's no need to get new QR stickers - the URL remains the same no matter how many times you update the menu.
If you'd like to see how it works, scan the QR code above and it will redirect you to the demo. In case you don't have a QR scanner app (or don't know how to use it) just click the following link: menu.restaurant.ge
For more information please contact us.